From my previous posts you might have guessed that I'm a massive fan of good post days. All too often modern life post consists only of bills, with email and texting killing off the majority of hand-written letters.
The rise of cosmetic sample boxes like
Glossybox
and
Joliebox
show how much we love getting exciting, surprising post. But they didn't get there first –
Not Another Bill
has been running since early 2011. Art, design and fancy dress enthusiast Ned Corbett-Winder had the brilliant idea of putting together a small, carefully curated package of surprises to hit your letterbox every month.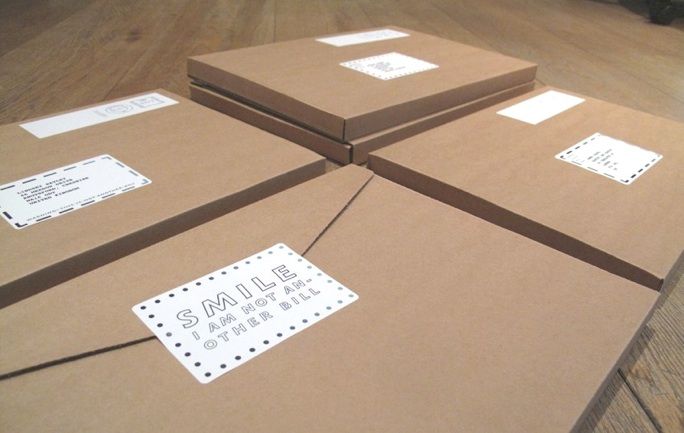 Past ideas include a light-hearted and well composed Take Over The World Kit – with vintage maps, gold coins and cigarette cards packaged in a thick manila envelope and charmingly beat-up Road Trip Kit with genuinely vintage small toy cars, canvas maps, stickers and pins again packaged in a well-thought out manila envelope with brown string.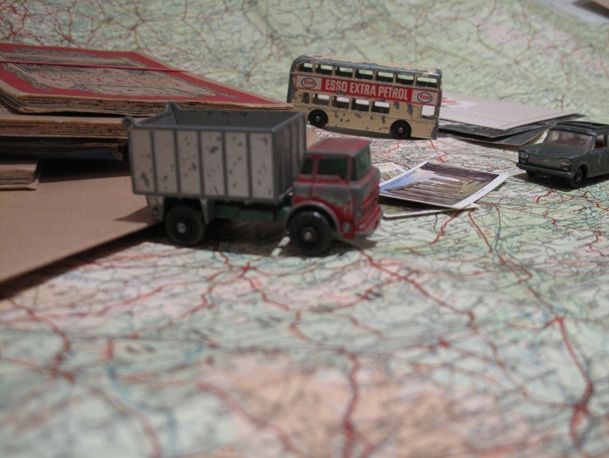 The effort that goes into each package is plain to see, as is Ned's passion for good post. So I wanted to chat to him about his inspirations, plans for the future and previous boxes.
Hi Ned, thanks so much for much for talking with me. I'm a huge fan of good post, so it's great to talk to another advocate of exciting mail.
You mentioned that you got the idea for Not Another Bill after your copywriter and friend Martin complained about never getting any good post. How did you get from the idea to the actual concept of Not Another Bill?
The idea sort of stemmed from the fact that I am a compulsive shopa-holic and teamed with being an art director at M&C Saatchi I had cool things arriving in the post most days.

My copywriter and good friend Martin always complained he never got anything, and I think that's where it all started from. So I went about just building a basic site and from there, blogs and people started talking. I built and designed the site myself in early 2011 but it has only really been the last 6 months where it has started to grow.

How long does it generally take you to source the items you send out?

Well most months I will have had up my sleeve for a good few months, Finding and selecting the gifts is my favourite part and one I wish I could spend more time on.

As the business grows I am working more closely with brands I admire to create exclusive one-off present which takes a while if they are creating a new product/piece.
What do you use for inspiration? Do you plan the packages thoroughly, or do certain items catch your eye?
My inspiration I've got say comes from lots of different places, lots of blogs,
pinterest
is great for finding different things, but then I really enjoy going to markets such as Kempton, and trade fairs are pretty good for finding new products. Apart from that streets like Lambs Conduit Street or Dover Street market are great at inspiring.
Do you ever have any problems with getting the packages just right?

Yes, getting the packages just right is a nightmare, there are so many things to contend with, weight, size, how fragile the items are will the labels come off, finding packaging that fits the size of present. I've pretty much made ever costly mistake you can with the royal mail.

Which months package are you the most proud of, and why? What was in it?

I've got to say I am proud of all my presents as this business is totally about my curation, however there are some like the Silk Julianna Cassandro scarfs and the table dustpan and brush that really make me extra proud. Probably because they both have great stories and they are worth so much more than the subscription cost.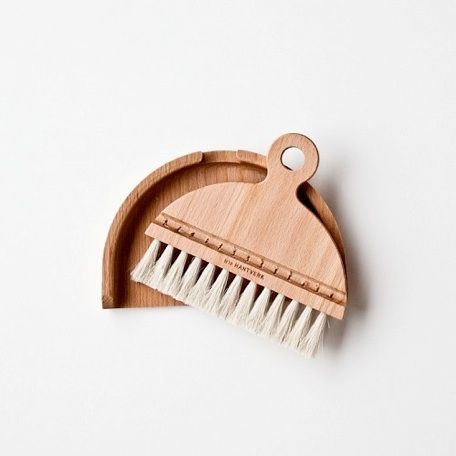 Are there any artists/designers that you really want to include in future packages?

One of the reasons of starting this business was there is such a huge pool of artists and designers and brands that people don't know about or have a platform to expose themselves. I have a few brands that I am talking to that are very exciting. In the future it excites me that the present could be as wide and varied as lets say a festival ticket to...NOTANOTHER...Festival.

Are there any items that you really want to share with your subscribers, but can't because of size or price restrictions?

Yes, lots of things I find seem to either just be too big or maybe to niche for my subscribers. I am planning to launch a higher price range later on in the year so a few products I have earmarked for that and then hopefully I won't be so restricted.

Do you have any personal rules on items that you won't include in packages?

My personal rules would be they have to be well designed/beautiful/interesting/something unique, oh and will fit through the letterbox.
You seem to really value exciting and unusual packaging – do you think presentation is as important as the contents of the packages?

Yeah, I believe how the parcel arrives is very important, a lot of the beauty of this idea is tapping into the fact you are not getting another bill, so the more exciting you can make the experience the better.

Do you ever hear from people after they've received the items, telling you how they've used them?

There is nothing better than hearing the products are going down well, I think something like the Hard Graft key fold is one that alot of people said how useful it was and how they had never had one in their life before.

How important do you think blogs and social media are to small independent companies? Wow, yes I think social media/blogs are crucial for independent companies especially as that is the only form of marketing they can afford.

What is the most bizarre thing that you have received through the post? Most bizarre... I seem to get sent a few things, A lovely lady once sent me cookies with my logo printed onto them.

What are your plans for the future of Not Another Bill?

Well as I mentioned earlier I want to do a higher priced subscription tier later in the year, and then beyond that split the subscriptions down into categories, lifestyle, fashion, art etc...I would love to have NOTANOTHER...Shop in the future.
Thanks for speaking with me Ned, it's been great to learn about the man behind the company.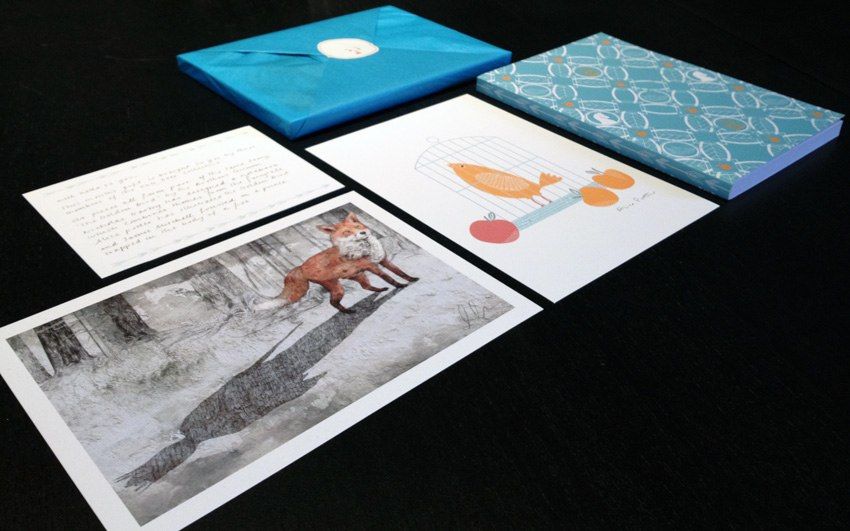 You can sign up to receive the Not Another Bill packages at:
http://notanotherbill.com
– it costs £15 for a one off package and £30 for a three month trial subscription. You can also follow Ned's twitter account at
@NOTANOTHERBILL.